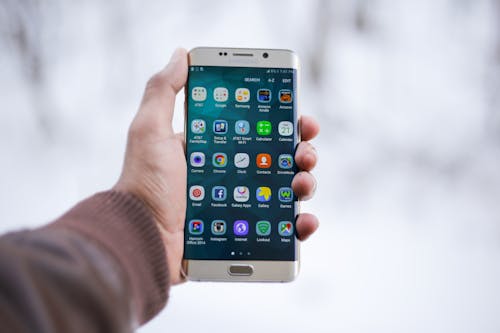 I remember well the first time someone said, "you can just venmo me." I said "perfect" as I desperately tried to figure out what I had agreed to: first thought, it was an acronym, but that was a dead end (try it for a moment and see the best that you can come up with: "very early now mail over"; "voluntarily exit necessary money order"). I was quickly forced to contemplate the reality that something I had never heard of was so mainstream as to be a verb. Troubling. That was probably about 18 months ago and, once I figured out what it was, Venmo was an immediate and  huge value add for me, making life simpler and more organized.  With that success story (and awareness of major blind spots) in mind, this week I have searched for other apps – and potentially verbs – that should be part of every day life. 
There are A LOT of apps in the world. Many of them not particularly necessary: want to race your friends to see who runs out of toilet paper first? Paper Racing is the app for you. Interested in just messaging someone "yo,"? You are in luck, download, you guessed it, "Yo." Or my personal favorite – want to simulate the experience of stapling without actually doing it? Sim Stapler anticipated this need and has an app for it. Yet even in the world of useful apps, it's hard to know how to best navigate the highly concentrated app market. I divided my search/results into three categories: (1) those that are better versions of something I'm doing; (2) those that solve a problem I didn't know I had (or didn't know I could fix); (3) those that are aspirational. ​(Quick note: all apps I selected are free; also, I have an iphone. While most of these apps are available for iphone and Android, a couple are more iphone-centric.)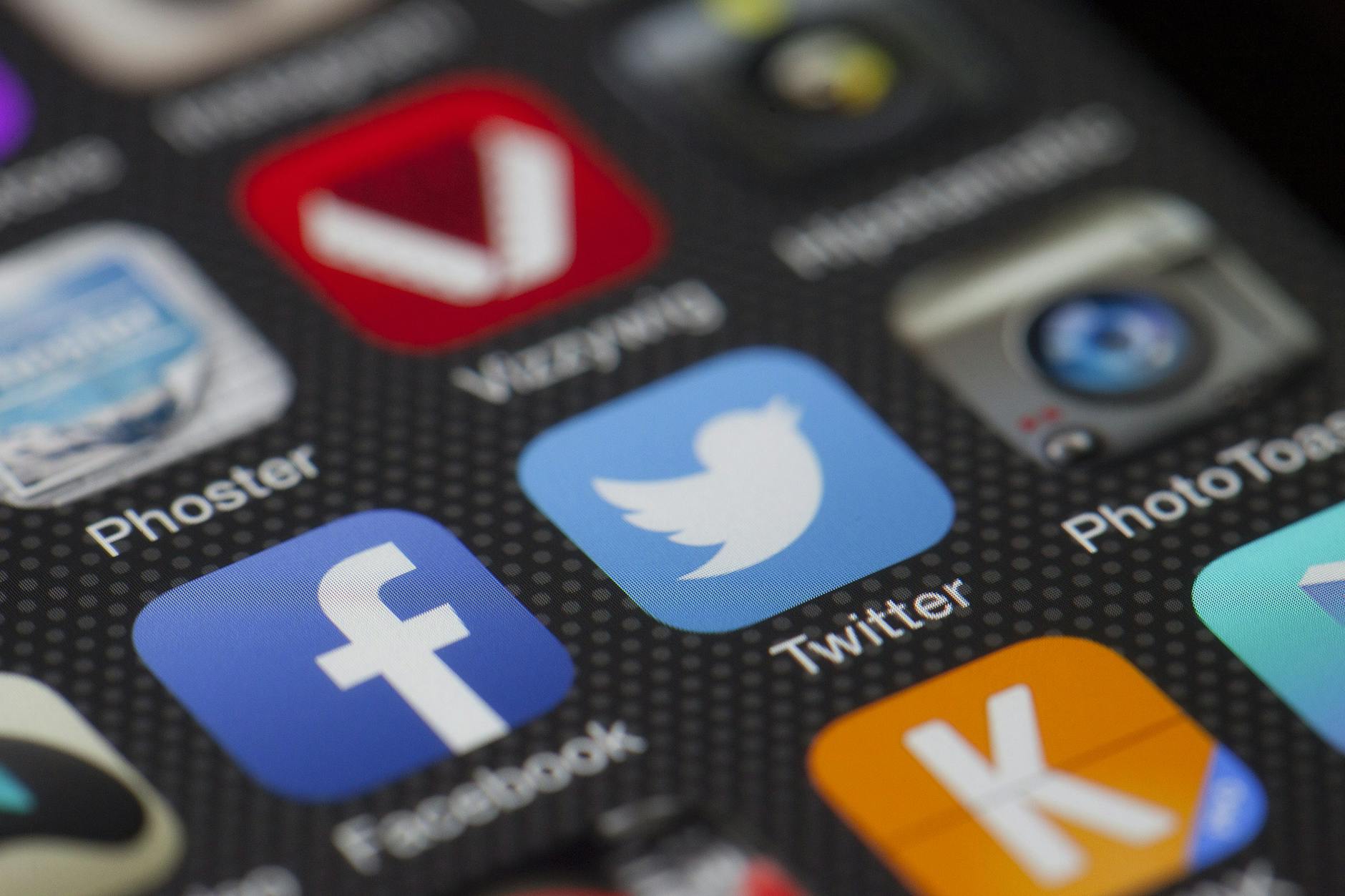 The first category of apps that I landed on are those that don't really do anything new, but are better versions of something that I am already using. This category is less about my mind being blown by technology and creativity and more about efficiency or better execution of what I'm already doing. The first one here I kept trying to avoid including because it seems like a boring addition, but it came up on every list I read and, when I downloaded it, I actually found it to be hugely beneficial. 
1: Chrome. I already had the Google app and iphones default to Safari, so it seemed unnecessary. Yet, the Chrome app functions as a combination of the two: you can use it as a browser or as a google search. Plus, you can sync it with your google account so you have all bookmarks and recent history. It also makes it easier to have (and use) multiple tabs. I was resistant on this, but am now fully convinced: I have deleted the google app and disabled safari. 
2: Overcast. Overcast is an app that lets you play and download podcasts. I thought that the fact that I listen to a bunch of podcasts in and of itself made me cutting edge. It never occurred to me that there were other ways, beyond the default Apple Podcasts app, to listen to and organize podcasts. I have had Overcast for less than 24 hours and have already deleted Apple Podcasts. The Overcast search feature seems faster and more effective; the organization of my library is easier to navigate; there is an easy to use playlist option; the sorting features are more user-friendly; and the "recommended" list, including lots of subcategories, is an easy way to access lots of new podcasts. (This app will feature heavily when I revisit podcasts in coming weeks!)
The next bucketed category is for apps that solve problems I didn't realize I had. These are apps that add something new to the mix and, for me, had a little more of a "wow" moment than the category above. 
3: Waze, a navigation app.
​In gathering research this week, I asked as many people as possible for one or two apps that have really had an impact on day-to-day life. Waze consistently came up. I pushed back a little because Google Maps has seemed to meet all of my navigational needs. I was convinced to check it out and am sold. Waze provides up-to-date information on your route – users share information about traffic, construction, speed traps, etc in real time. It also provides really user-friendly options for stops along the way and places to park once you arrive. For example, need gas? It can tell you stations along the way – or slightly off your route – with current prices.  Finally, it tracks traffic patterns and can tell you the best times to travel a route. I hate traffic and being in the car, so this is a huge value-add for me. Also, it's really cool. Finding out that leaving home 5 minutes later every morning could actually take 7 minutes off of the drive? It's basically a time machine. 
4: Pocket, addresses a problem that I knew I had, but that I had just resigned myself to. I regularly come across an article that I want to read or a clip that I want to watch and then… I get an email response I was waiting for, the carpool line moves, the pasta boils, etc., etc. Pocket is basically your Trapper Keeper for the internet. When you come across something you want to look at later, just share it to Pocket and it is there waiting for you.
I haven't lived with this one long enough to tell whether it belongs in the aspirational category or whether I will actually follow up and read pocketed articles. But, the ease of use and organization makes me think that this will be useful, particularly for those 5 minute pockets (no pun intended) of time that pop up here and there (less mindless putzing and more intentional consumption of content). 
Speaking of aspirational, a few apps came up in my research that seem amazing, yet I fear that I will just download them, have them sit untouched for a few months before I delete them and wonder when/why I added them in the first place. My New Year's resolutions of apps. That said, there are some really compelling ones, so I can't help myself.
5: Kitchen Stories. Admittedly, most of my kitchen stories are facilitated by Uber Eats, but leaning heavily into my growth mindset here and adding it to the list. Kitchen Stories provides a place to access recipes of all types. More importantly, there is a whole "How-To" section which provides basic tutorials, most less than 2 minutes, of various kitchen skills – sections for Everyday Basics, Knife Skills, Baking How-To, and Homemade. While the fact that they considered "How to Shuck an Oyster" to be an Everyday Basic raises some concerns that this app might not be a good fit for my skills and life, there is also a video for "Crispy sheet pan bacon," so I am going to give it a try. The other thing I really like is their "create your own cookbook" feature. You click to create a new cookbook, give it a name, and then add any recipes you like. For example, you can have a "Quick Dinners" folder that you add to any time you are browsing, creating a great resource bank for the Sunday meal-planning mental void. Final win is that there is an easy-to-use shopping list feature – just click to add a particular recipe to the list and all relevant ingredients will appear in your shopping list (and you can easily remove any ingredients that you don't need). It's a bit of a long shot for me, but the app is great and if any cooking app could become part of my every-day routine, this is the one.
6: 7 Minute Workout. It is highly reviewed as a workout app, and I know a couple of people that swear by it. It's inspired by the recent research that just seven minutes of high-intensity working out a day can lead to substantial health benefits. Since having my first child (four and a half years ago), I have never found a way to re-incorporate working out into my daily routine. While I hit my 10,000 steps almost every day, I average about one high-intensity workout per week. There are a lot of reasons for this, some of them legitimate, but there is absolutely no reason why I cannot do seven minutes of working out per day. The app gives you options of plans to do. The quick starters are free, but more specific plans – get fit, lose weight, mobility, etc. – require purchasing a plan, ranging from $6 to 9/month. I'm definitely not purchasing a plan, but hoping to use the quick starters on any days that I don't have another high intensity workout. It's only 7 minutes, right?
Time will tell how much I implement these six new apps – and I think a follow-up post in about a month might be in order – but I am really excited and optimistic about the additions. Plus, there are a handful more I came across – Headspace, Acorns, Moments, Scanner – that I am intrigued with and adding to the review list. Any other "must have" apps that I am missing? Or perhaps equally important, do you have any systems to ensure that you're staying updated in this ever-developing market? Please share!