On the Friday of Martin Luther King Weekend, we looked at our schedule and realized we had three clear days (all of which were going to be bad weather in Memphis). So, on a whim we decided to head to St. Louis. I'd recently read an article that it's one of the best cities in the country for kids, and it's only about a 4 hour drive from us, so seemed like an easy win.
The weather was cold, but it was a great weekend. We will decidedly be back this summer to hit some of the city's great outdoor offerings and to see a Cardinal's game. I highly recommend adding it to your list.
We Enjoyed Staying in the Central West End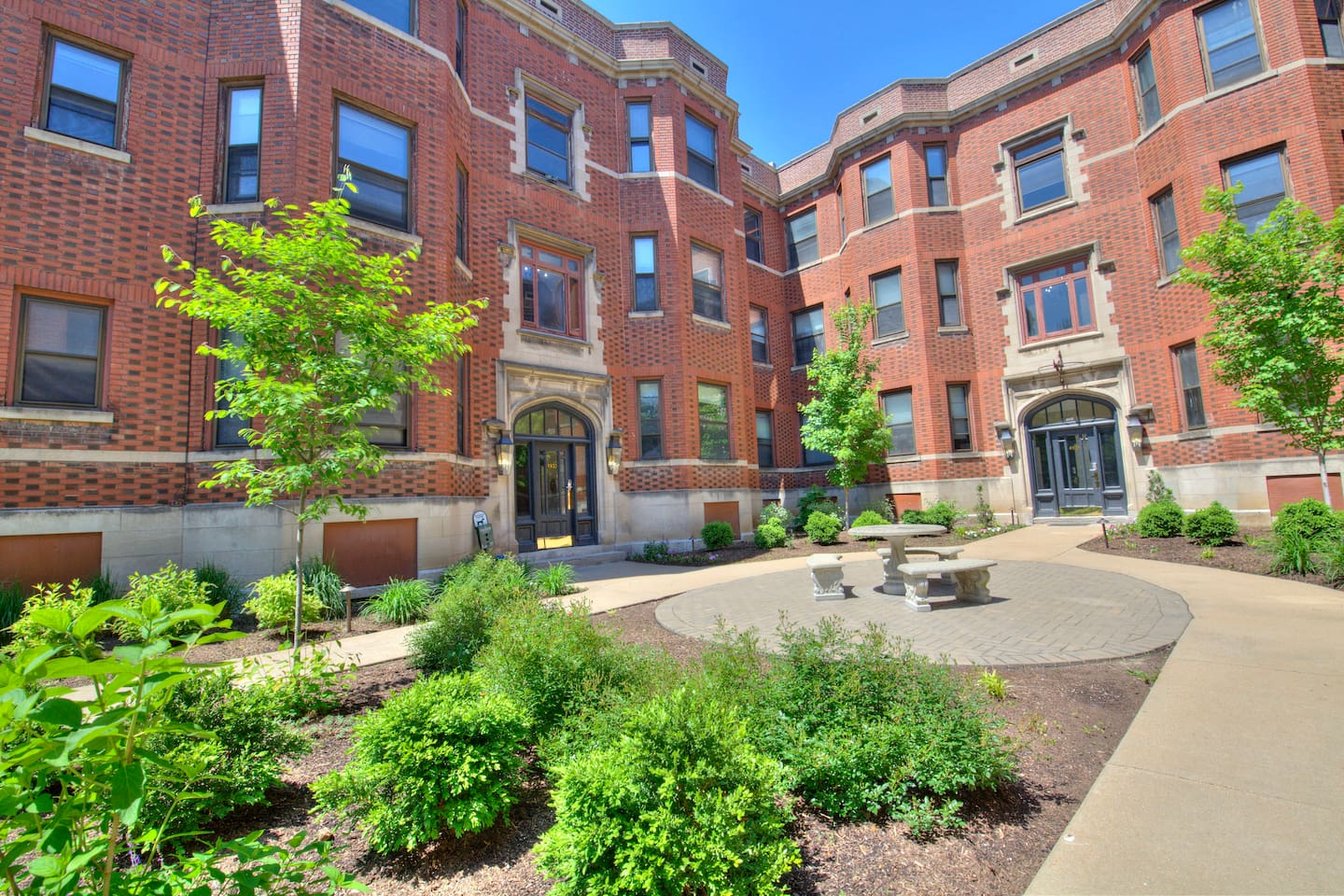 We rented an AirBnb in the Central West End. It was perfect for us. It was just a block off of Forest Park and a very walkable, historic neighborhood. We didn't spend much time in Forest Park – because the temperatures was in single digits – but during a milder time of year it'd be perfect to just stroll over. Forest Park is huge and home to the zoo, the Science Center, the Planetarium, and the St. Louis Art Museum.
The kids enjoyed feeling like they were living in a cool, urban apartment for a couple of days, as did we. It was convenient, historic, fun, and affordable. We might do a hotel downtown when we go back this summer, but for a relaxing winter weekend this was perfect. It was particularly nice to come back to and to have some space for everyone between activities.
Brave the City Museum
I walked blindly into the City Museum, which might have been for the best. It's a 10-story warehouse in downtown St. Louis that was a shoe warehouse for many years. In the 1990s, artists Bob and Gail Cassilly acquired it and, with the help of other artists, sculptors, and welders, began transforming it.
The result is a beautiful and creative wonderland that begs visitors of all ages to wander and explore. The good news and the bad news is that everywhere you turn there's something to climb over, under, or through. It's worth noting, that in many places you go in a tunnel or tube that then comes out in a very different location than where it started – i.e., you can easily get separated. Both of my kids loved every second and would have gone back every day; however, if you're less agile than a 5 year-old, it can be a little stressful to keep up in the small spaces.
Even so, it's a great spot and well worth visiting. Allow plenty of time and mentally prepare yourself – especially if you don't love small, confined spaces. Knee pads and headlamps wouldn't be a bad idea either.
Explore the Science Center
We spent the better part of a day at the Science Center. It's right on the edge of Forest Park and easy to get to. A helpful note we had from a local friend (Thanks, Jackie!) was to park on the Planetarium side – it's all connected and parking is free at the Planetarium, as opposed to $10 at the Science Center. Like all of the museums in Forest Park, the Science Center is free. There are some add-ons you can do, but they're not necessary or expensive.
We did the Discovery Room, which is a space geared towards kids 5 and under. You purchase tickets for a 45 minute time slot. It was great for my kids – 3 and 5 – and it was nice to be away from the crowds and in a contained room for a little while. In my opinion, it was well worth the $5 ticket – just make sure to buy tickets when you arrive as the spaces filled up quickly.
Beyond that, the museum had lots of hands on activities – cars to build, dinosaur bones to hunt for, rollercoasters to power – and plenty to keep everyone entertained. It was also different than any of the museums we have in Memphis, so it was nice to see some new things.
If you Need an Indoor Activity, Explore the Magic House
We also spent a day at the Magic House. It was fun and there was a lot for kids to explore. This was great on a cold weekend when we really couldn't be outside, but in better weather it might not make the list. It's a great Children's Museum with lots of interactive activities and everyone had a really positive experience. That said, it's not as unique as some of the other things we saw in the city. I'd put it on your list for a rainy, snowy, or 5 degree day, but otherwise I'd probably spend the extra time at one of the museums in Forest Park or exploring downtown.
I will say, the Art Studio and Make-It Workshop were nothing short of magical and something that differentiated the museum from many of the Children's Museums I've frequented in the last few years. My 5 year-old spent multiple hours painting, beading, and generally creating things. It was definitely a space I'd like to go back to and/or try to recreate on a small scale at home.
Enjoy the Great Food
We did not spend as much time enjoying the food as we would've liked, but we still had some great things to eat. The Hill is full of amazing Italian food, I don't think you can go wrong with any of them. One morning, we also braved the cold to visit Vincent Van Doughnut, which offers from scratch, artisinal doughnuts. They definitely had the largest doughnuts I've ever seen, and they offer some really unique toppings and flavors. The pictures really say it all! We felt that sugar for the better part of the day, yet, no regrets.
St. Louis did not disappoint. We still have much to do there and look forward to many more trips. If you have favorite places to visit, stay, or eat, please share them below and we'll add them to the list for this summer.